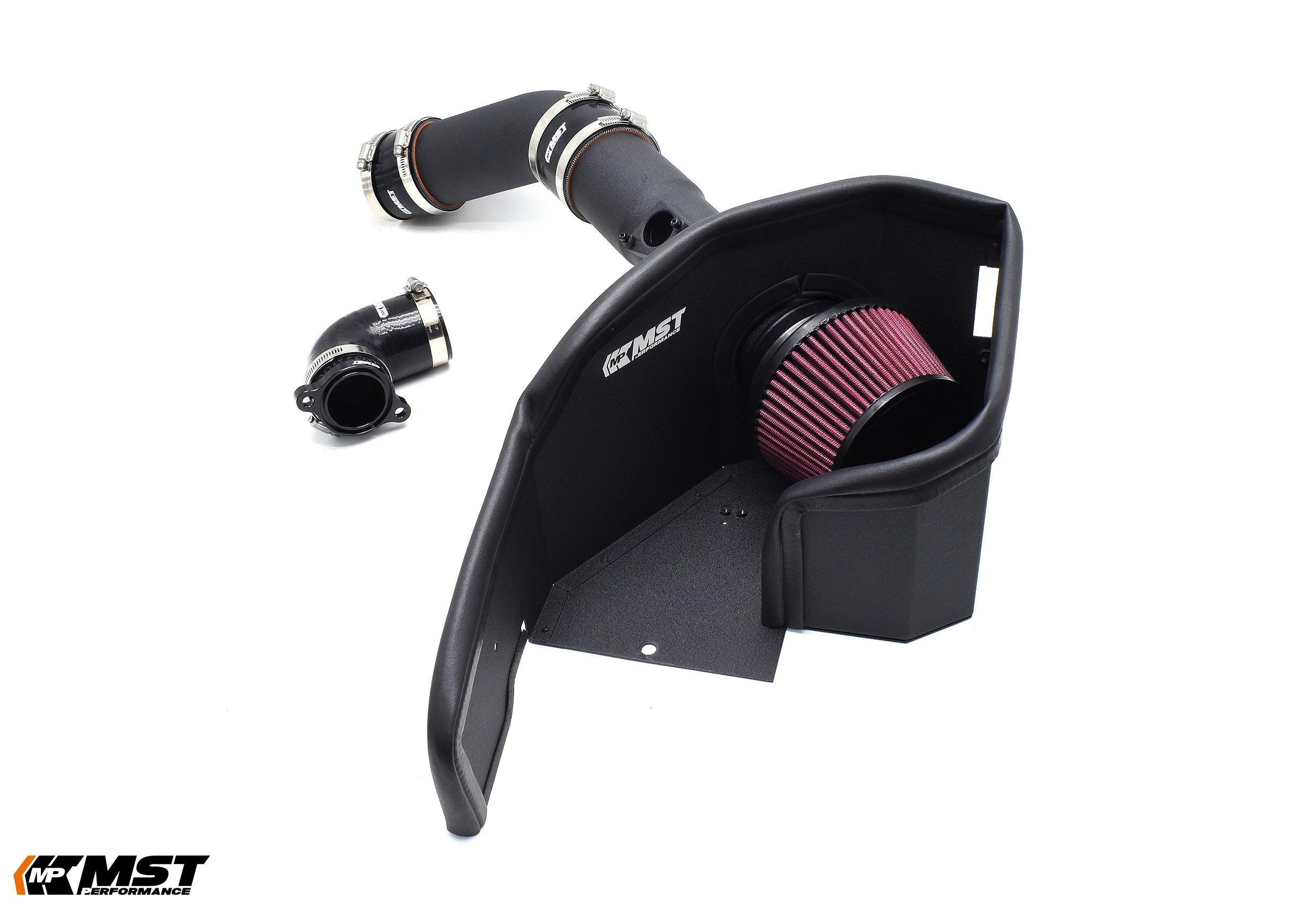 MST Performance Cold Air Intake + Turbo Inlet Pipe for Toyota GR Yaris XPA16R (TY-GRY01L)
We have developed a turbo inlet pipe for the GR Yaris which goes along with our intake, to enable this sport compact to live up even more to its name.
Our turbo inlet pipe is designed with a larger diameter compared to the factory pipe, reducing air flow restrictions.
Install it with our MST intake kit to provide even more airflow to the turbo, bringing greater improvements in performance.
After installing our turbo inlet, the turbocharger feels more responsive and there's also a great improvement in throttle response.
We have tested our intake + inlet on a stage one tuned vehicle & compared it to when the stage one vehicle only ran on the factory intake.
After installing our MST intake + inlet, performance improvements are 20-23whp & 4kgm.
 * Maximizes airflow to the engine.
*Improved throttle response
*More aggressive and sporty induction sound
*Black powder coated inlet pipe and heat shield
*Easy to maintain DRY cone air filter
*Dyno result:  +14hp @5200rpm and 21nm@ 3500rpm
TOYOTA 2020+ GR Yaris 1.6