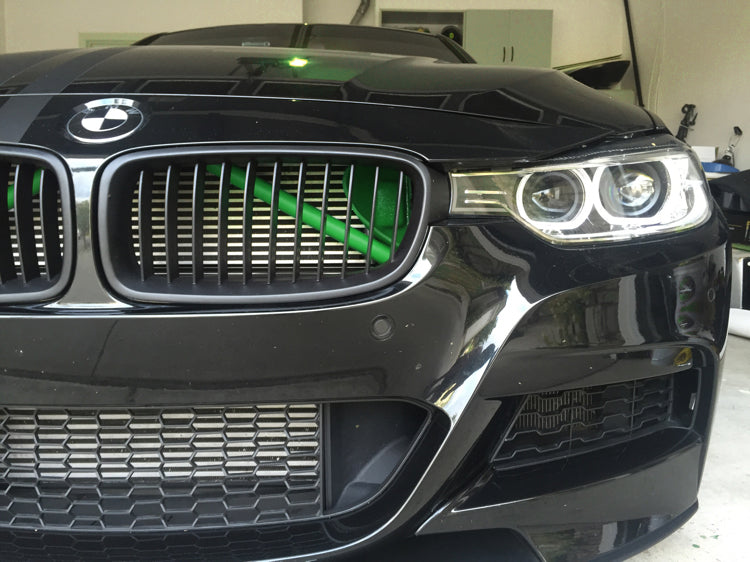 Exon Front Grille V-Brace Trim Cover Green for BMW F-Series 1 / 2 / 3 / 4 Series (F20 / F22 / F30 / F32/ F40 / F44 / G20 ) Z4 (G29)
Exon Front Grille V-Brace Trim Cover Green suits BMW F-Series 1 / 2 / 3 / 4 Series (F20 / F22 / F30 / F32/ F40 / F44 / G20 ) Z4 (G29)
Exon strut brace covers are made with high grade ABS material that easily clip over the front V-Brace on your BMW, simple remove the grilles, pop them on and clip the grilles back in place!
ATTACHES TO OE PART NO.
FITMENT (F & G Series):

BMW 1 Series (F20/F21)

BMW 1 Series (F40)

BMW 2 Series (F22/F23)

BMW 2 Series (F44)

BMW 3 Series (F30/F31/F34/F35)

BMW 3 Series (G20/G21/G28)

BMW 4 Series (F32/F33/F36)

BMW Z4 (G29)
CONTENTS:
1x Exon V-Brace Cover Left & Right
Note: This item will also fit most F-Series BMW's including 1 Series, 2 Series, 3 Series, 4 Series & Z4.
Covers your factory black V-Brace.