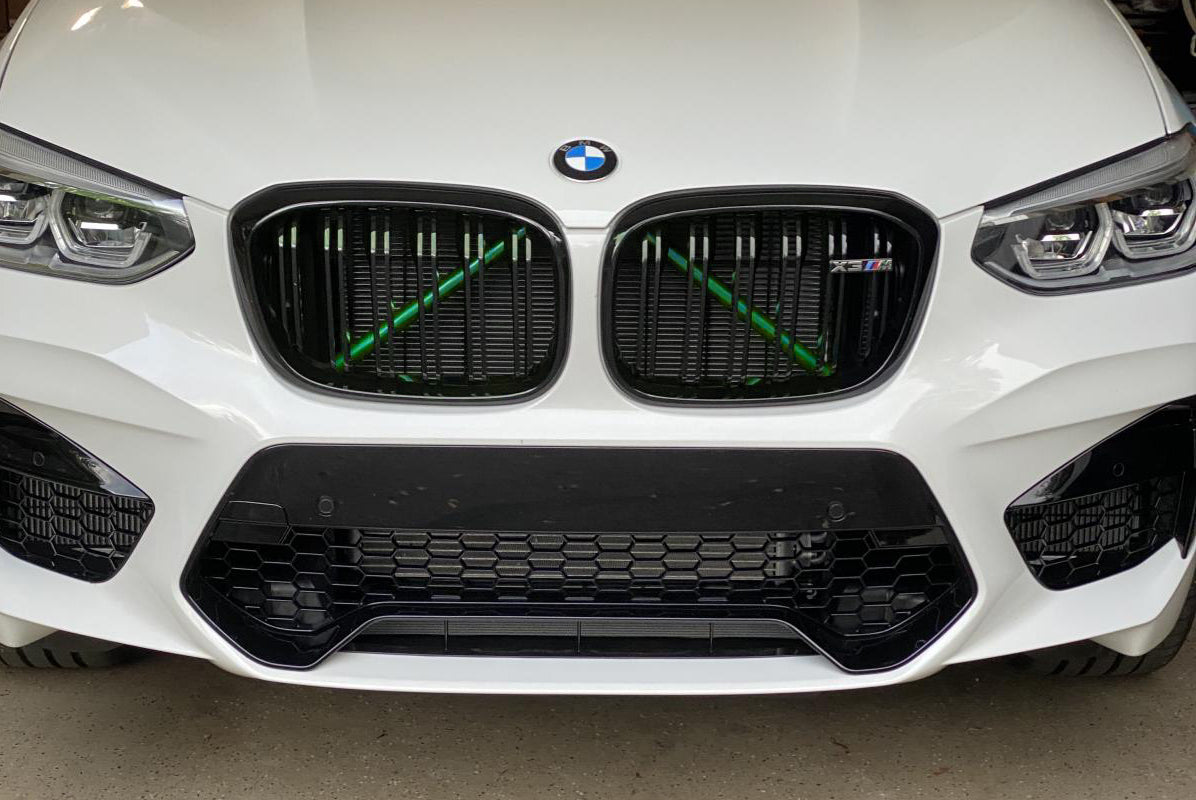 Exon Front Grille V-Brace Trim Cover Yellow for BMW G-Series X3 X3M G01 / X4 X4M G02 / X5 X5M G05 / X6 X6M G06 / X7 G07 & M5 F90 / 5 Series G30
Exon Front Grille V-Brace Trim Cover Yellow suits BMW G-Series X3 X3M G01 / X4 X4M G02 / X5 X5M G05 / X6 X6M G06 / X7 G07 & M5 F90 / 5 Series G30
Exon strut brace covers are made with high grade ABS material that easily clip over the front V-Brace on your BMW, simple remove the grilles, pop them on and clip the grilles back in place!
CONTENTS:
1x Exon V-Brace Cover Left & Right
ATTACHES TO PART NO.
FITMENT (G Series):

BMW 5 Series (G30)

BMW M5 (F90)

BMW X3 (G01)

BMW X3M (F97)

BMW X4 (G02)

BMW X4M (F98)

BMW X5 (G05)

BMW X5M (F95)

BMW X5 (G06)

BMW X6M (F96)

BMW X7 (G07)
Note: This item will also fit most G-Series BMW's including M5, 5 Series, X3, X3M, X4, X4M, X5, X5M, X6, X6M, & X7.
Covers your factory black V-Brace.