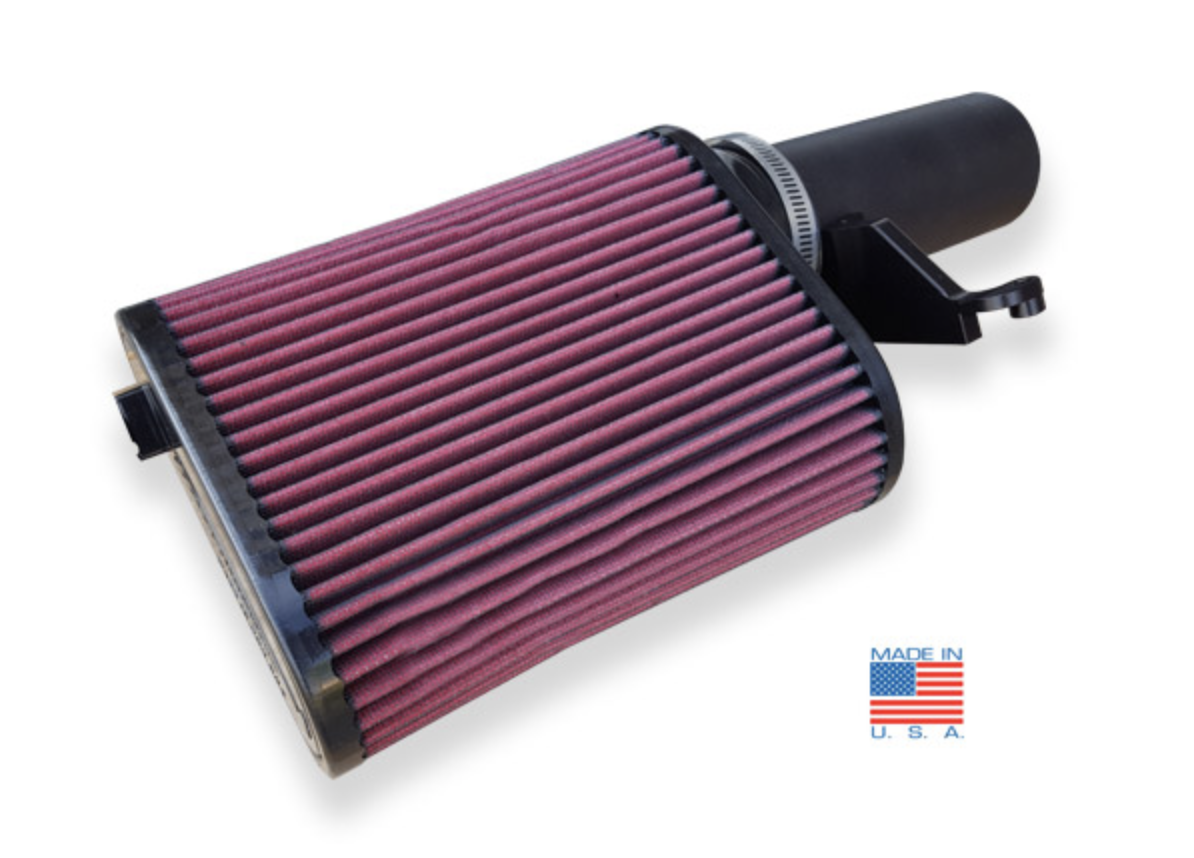 Burger Motorsports BMS Performance Billet Intake Type 2 for Mercedes Benz C-Class C200 C300 W205 GLC300 X253
Part No.
BMS C200 Intake + BMS-MB22-RED
Bolt-on More Horsepower, Torque, and Better Sound
This plug and play air intake system unlocks 7-10hp to the wheels from your turbocharged 2.0-liter I-4 gasoline Mercedes-Benz engine. In addition to the extra power throttle response and sound is dramatically improved, finally allowing you to hear your turbo spool up under heavy acceleration. The system is CNC machined from lightweight aluminum to avoid heat-soak, anodized black for a clean look, and includes a reusable custom high flow filter. In addition, the OEM cold air intake tube remains fully functional. Install takes only minutes and is fully reversible. Made in the USA. 
Features & Benefits
Improves horsepower and torque
Sound is dramatically improved
More airflow than the stock paper filter
Easy installation/removal
Fits in factory airbox
Filters can be cleaned are reused for the life of the car



Applications
Mercedes-Benz 
• 2015-2018 C180, C200, & C300 W205 C-Class
• 2017-2019 E200 & E300 W213 E-Class
• 2016-2019 GLC300 GLC Class
• 2016-2019 W212 E300 E-Class
May fit other Mercedes-Benz vehicles with this same Turbocharged 2.0-liter I-4 engine shown in the below photo. Be sure your engine matches the photo below before ordering. Email us if you have any questions. 
Video

Install Guide