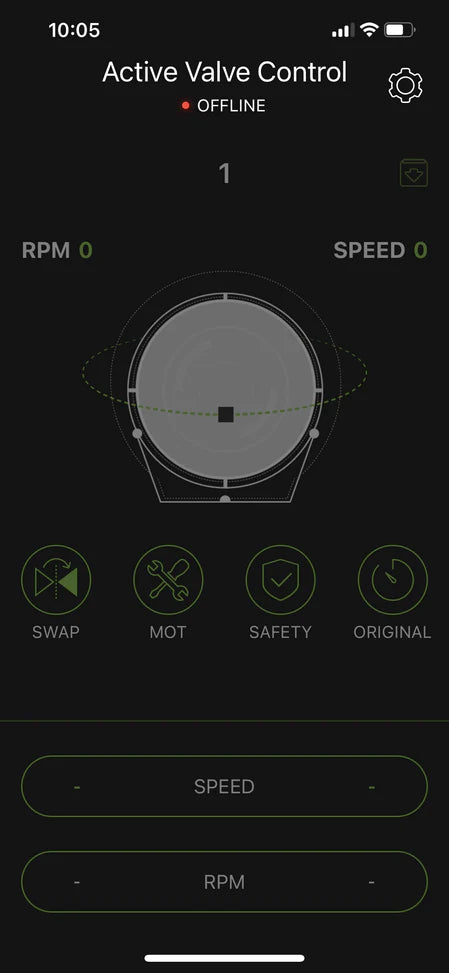 MODE Exhaust Valve Control Module for BMW M2 G87 S58
Part No.
MODE-AVC-BMW-5ER_G-ESP-1
PRODUCT DESCRIPTION
Exhaust Valve Controller Module - BMW M2 G87 S58
MODE
Exhaust Valve Control Module
allows you to totally open the exhaust valves on your vehicle via. in dash button and via. smartphone app with bluetooth connectivity.
Superior quality product made in Europe using OE type plugs & harnesses.
Features

Completely OPEN exhaust valve in any Drive Mode, including Comfort!

Works in all BMW Drive Modes including Comfort, Sport, Sport+
Toggle between your favourite settings Comfort, M1 & M2 without valve closing
Switch back to OE variable function with the press of a button
No controller/remote necessary, function with original in dash button
Plug & Play Install, Easily revert back to stock any time
Compatibility
The Exhaust Valve Control Module
 is compatible with all versions of the BMW G8X M3/M4;
BMW M2 G87 Coupe 2022-present
Contents
1x

Exhaust Valve Control Module

Harness / Adapter
Installation guide
Functions
APP FUNCTIONS:
Complete Control


With the AVC module you can, any time at any time to open / close the flaps

.
Auto-Open 5k RPM (safety function)


Rides in full load with it closed valves can cause damage. For this reason, our AVC module opens the safety both flaps from a speed of approx. 5000 RPM. Thereby, the motor is relieved and thus spared.

.
Installation
Installation is easy, the module is a Plug & Play install and ready to use straight away. All modules are tested and certified. Adjustment can be made straight away using the original drive profiles of your vehicle.
Note
Vehicle MUST have factory exhaust with electronic valve fitted for this product to work
Please provide your VIN when ordering if you are unsure this product is suitable for your vehicle
Check local and state laws for compliance
Video
Download the App
Download the app from Apple App Store or Google Play Store.