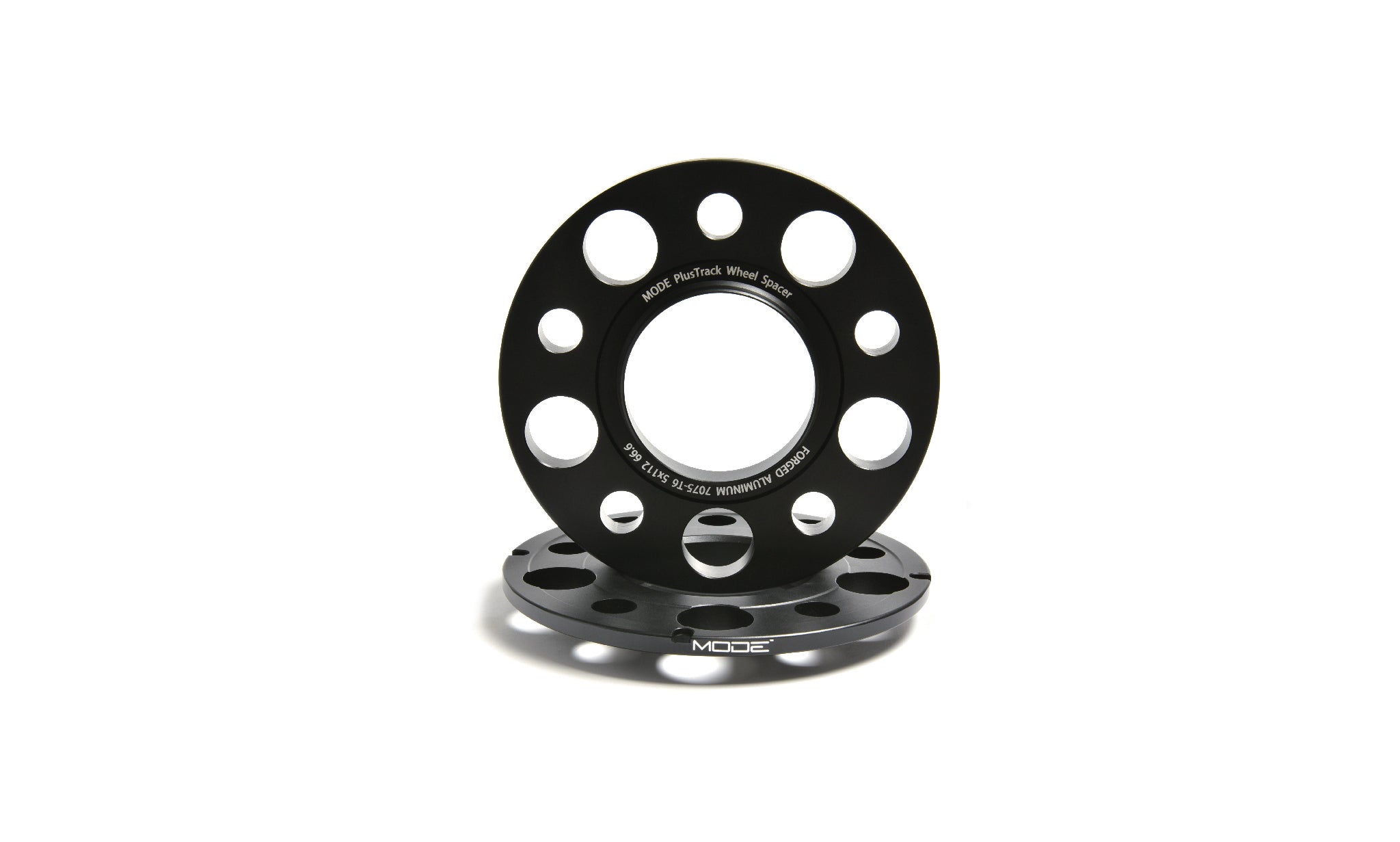 MODE PlusTrack Wheel Spacer Kit 3mm for Lamborghini Huracan
Part No.
MP-1-50012-571-3
MODE PlusTrack Wheel Spacers allow the owner to improve the stance of their vehicle, increase the vehicle track width for better handling and performance and fit larger brakes.

MODE PlusTrack Wheel Spacers are made of 7075-T6 Aluminium, the same stuff used in aerospace engineering to make turbine jet impellers! 7075-T6 Aluminium alloy has a much higher strength-to-weight ratio than traditionally used 6061-T6 which makes MODE PlusTrack Spacers the lightest and strongest spacers on the market!
PlusTrack Wheel Spacer kit Contents:
(2x) 3mm PlusTrack Wheel Spacers
No Bolts included or required in 3mm kits
PlusTrack Wheel Spacer Features
7075-T6 Aerospace Aluminum
Increase Vehicle Wheel Track Width
Pass-Through Hub Design
Pocketed to Reduce Weight
Easy-Release Points for Quick Removal
Anodised Anti-Corrosion Black Coating
High-Tensile 10.9 Grade Wheel Bolts
Anti-Corrosion Zinc Coated Black Wheel Bolts
Wheel Spacers & Bolts Strength Tested to ensure Quality
LIFETIME Structural Warranty
Included with our PlusTrack Wheel Spacer Kits are a full set of extended lug bolts. All wheel fasteners are hardened and tempered to strength class 10.9 or 10 according to DIN/ISO standard 898 and meet the statutory requirements of all countries - including the US & Australia.


Note: Wheel spacers that measure 2mm to 8mm use a Pass-Through Hub Design and may not allow hubs to protrude enough to keep wheels hub-centric. Please, before ordering, measure to ensure that you will have enough hub extending past the spacer to make contact with the center of the wheel. Adhering to this step will ensure a vibration free ride in your vehicle.
This Part Fits the Following Vehicles
Lamborghini Huracan
Lamborghini Huracan Spyder