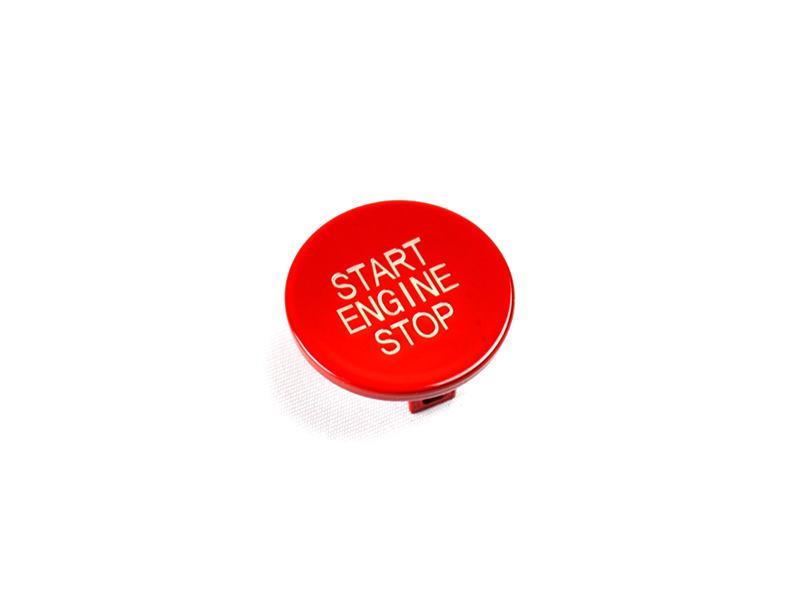 MODE Red Stop/Start Button for BMW G-Series 3 4 Series G20 G21 G22 X5 X6 X7 G05 G06 G07
MODE Red Stop/Start Button suits BMW G-Series 3 / 4 Series (G20 / G21 / G22) X5 / X6 / X7 (G05 / G06 / G07)

MODE buttons are made of precision OEM grade ABS material with laser etched text to ensure OE like illumination. Each button is then finished in highly durable, UV and scratch-resistant clear coating to ensure long lasting durability and a quality finish from every day use.

FITMENT (G Series):
BMW 3 Series (G20)

BMW 3 Series (G21)

BMW 4 Series (G22)

BMW 4 Series (G23)

BMW X5 (G05)

BMW X6 (G06)

BMW X7 (G07)
CONTENTS:
1x Stop/Start Replacement Button
Note: This item will also fit most F-Series BMW's including 3 Series, 4 Series, X5, X6 & X7 inc. 330i, M340i, 430i, M440i, 30i, 40i.
Replaces your factory silver or black Start / Stop button. 
Note: Ignition switch is not included